Professional Development Day 2019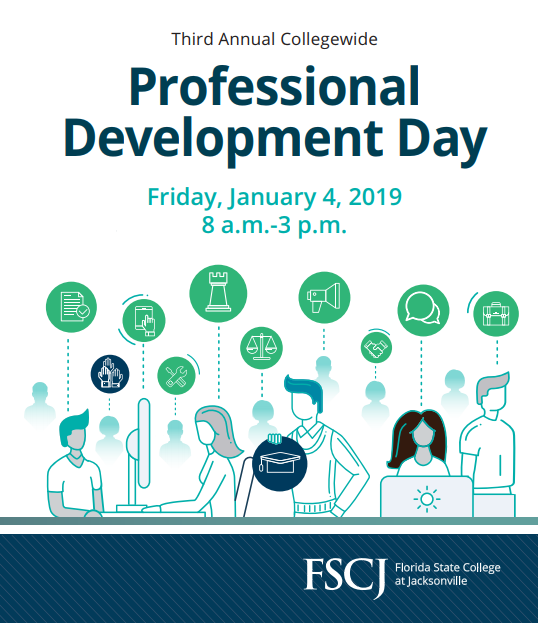 Join us for the Third Annual Collegewide Professional Development Day on Friday, January 4, 2019 at 8am to 3pm, at Downtown Campus, Advanced Technology Center.
The day will feature keynote speaker Christine Cashen and her acclaimed program "Carpe Chaos: How to Get Along, Get it Done and Have More Fun!" as well as professional development workshop tracks featuring a wide array of topics on educational technology, safety, and work-life enhancement.
Download/view the event information here: